Daniel Woolard pulls back the curtains and looks out onto the one-mile square he calls home, the Calf of Man. "Wow, I'm in paradise" he says. On other days, he recalls, it would be close to bag-packing time.
The BBC News website has a wonderful story about how Daniel, having volunteered to work on the Calf of Man, has now become it's only full-time resident after a fellow warden slipped and broke their ankle.
Just half a mile of water, the Calf Sound, separates the Calf of Man from the Isle of Man. On a clear still day it looks like you could walk across, but in stormy season, the Calf can effectively be cut off from the mainland for weeks.
Since 1959, when the island became a bird santuary, it has played home to sheep, seals, and birds – and just two seasonal wardens for the Manx Wildlife Trust.
The trust was seeking volunteers to join the team, and Daniel – fresh from completing his diploma in coutryside management was keen and ready for the experience. The experience soon became his life-long passion.
While not the 'I'm a Celebrity' jungle – rationing the weekly food deliveries is still important to see the wardens through the eight-month tenure, as any bad weather means no new delivery of food.

With no central heating, just wood-burning stoves, the wardens feel very connected to the land on which they exist, with the nature they are stewarding, and the total immersion in their environment.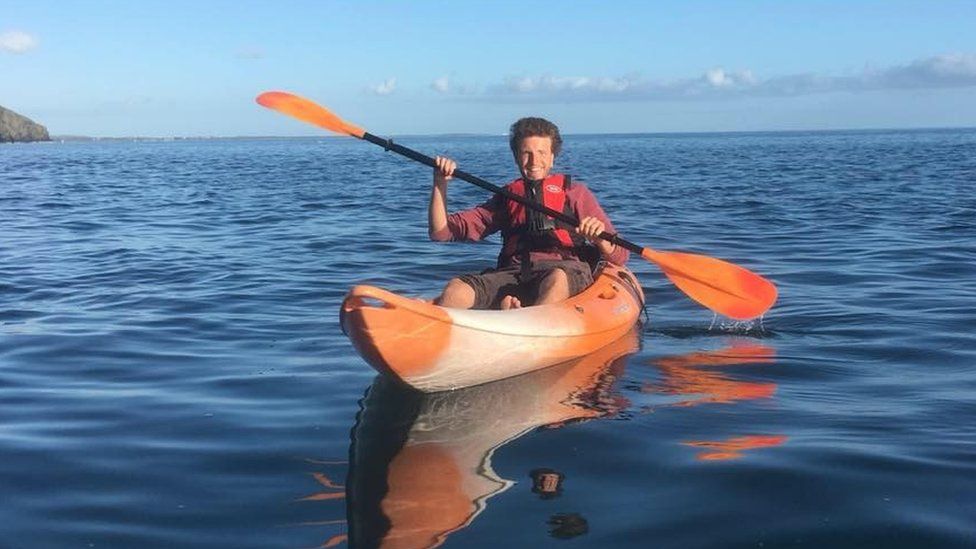 Cooking, swimming, and being totally at one with your surrondings are the only options for down-time, although when you love your work, and work and life blend into one – then there is not much need for rest and escape.
For more information, read Daniel's story on the BBC: 'The last man standing on the Calf of Man'